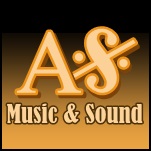 Music & Sound Anthony Sigouin is my business name. I am self-employed and I offer many quality professional services at affordable cost such as:

-musical composition.
-musical arrangement.
-sound editing.
-mixing.
-mastering.
-audio restoration.

And some more comprehensive services such as:

-song production (Composition, arrangement, sound editing, mixing and mastering).

-post-production (Composition, arrangement, sound editing, sound effects, synchronization, mixing and mastering).

Price
I offer all my services to only $ 25 an hour. This can be considered a bargain price in the profession. Why $ 25? Because although I am professionally qualified and I have 17 years of practice and study behind me, I do not work in a totally soundproof environment for the moment. So I do not allow myself to ask for more.
It is possible to discuss of a fixed price rather than an hourly rate for a work of composition / arrangement, post-production or song production. For a video game company or a movie producer, you can suggest me the price that you offer to a composer usually for a project. For an individual, taking into account the specific services you ask me, the approximate time required to complete the work after you have described in detail to me your project and taking in account of your financial means possibly limited, I can arrive at a fixed customized and fair price for both parties. We just have to discuss about that at the beginning before the signing of the contractual agreement.

Contact methods
If you wish to ask for my services, you can send me a message from the
Contact
page to describe me in details the task that you would like that I accomplish for you. I will try to respond promptly and I will confirm if I have the time right now to do the job. If you are a singer wishing to work on the production of your original song with me, I ask you to add an Internet link in the message to one of your audio or video work (ex: YouTube or your own artist page) so I can hear your vocal performance.
If I tell you that I am ready to work with you, then the communication methods may be by email (Gmail, Outlook etc) or instant messaging (Skype, Facebook, etc). Large files exchanging could be done with the free and very easy to use "WeTransfer" website. If you live around Amos (Canada, Quebec, Abitibi), it may be possible to meet in person at my home studio or to make an appointment at another place (company, public place). After answering all your questions, elaborated on the task to accomplish and if you are really interested, then I will send you the contract.

Contract
In the common interest, I think it necessary to clarify, at the outset, all the details of a service agreement and make sure that my clients are willing to respect certain points as I am ready to do it on my side. This contract will take you just one minute to read.

Of course, it is possible to present to me another contract form than the one I describe shortly in the following paragraph, for example, if you are a video game company that wants to appeal to me for the score of a game and you have another contract form.

When we agree, we sign the contract in person or I send you an explicit virtual contract to your e-mail that I have signed and that you have to read and sign. I will then receive your signed copy in my inbox. This contract commits you to pay me my due at the end of work and not decide at the last minute that you are no longer interested in receiving the work it took me several hours or even dozens hours of effort. In this contract, I am committed for my part, to send the final result in the state that you wanted it from the start as soon as I have received my payment. During the steps leading to the end of the work, it is quite possible that I will send you samples to have your opinion about the development. I am totally opposed that these incomplete samples being exposed to any place either on the web or elsewhere.

Delivery of completed work
When the work is finished, you can listen to it with me in person or in private on my SoundCloud profile. If you are fully satisfied, you may pay me using Interac (if you are Canadian. In this case I will send you the invoice by e-mail) or I send you an e-mail with PayPal billing. After receiving your payment, I send you the final result (often an audio or MIDI file) with "WeTransfer." If it is possible to meet in person, then I accept checks in Canadian funds and I can give you the result on a disc.

After the work delivery
You can always contact me later if you lost your copy of the work. I can send it to you again because I never lose any project on which I worked. I keep all the Cubase, Pro Tools sessions, audio recording files, masters and I archive all my professional conversations with precaution. I always hope to remain on good terms with the artists and clients with whom and for whom I have worked. This is why I try to be clear and to give maximum information to my clients in our common interest.
Sharing of royalties (composition, songwriting and publishing)
Royalties which I speak is money that is perceived by the copyright management society and is given to us when our work plays in public places. This has nothing to do with the cost of my services, but has to be taken into account when registering our work in one of the collecting society when it will be completed. We'll need to agree on the sharing of royalties before signing the contract. For more information on this topic, you can check the copyright management society in your country. Usually, I keep the rights which belong to me. If I produce a song with you, that I compose entirely music and you write all the lyrics, then the sharing is usually 50/50 composition/writing. If there is a publisher involved then we share it in three. To note that royalties for interpretation are perceived by a performers rights society and is not taken into account with the copyright sharing.

Last word
I am committed to be attentive to your critics and guidelines during the completion of the work and lead it to completion with rigor like I always used to do.

Hoping to achieve great things with you,
Anthony
Thanks for voting!
What do you think of my services offer? / Que pensez vous de mon offre de services?
Great / Génial

15

Very good / Très bonne

3

Good / Bonne

0

Average / moyenne

0

Bad / mauvaise

0

18 responses
Share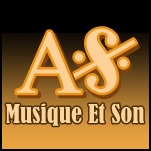 Musique & Son Anthony Sigouin est le nom de mon entreprise. Je suis travailleur autonome et j'offre de nombreux services professionnels de qualité à coût abordable tels que:

-la composition musicale.
-l'arrangement musicale.
-l'édition sonore.
-le mixage.
-le mastering.
-la restauration audio.

Et certains services plus complets tels que :

-la réalisation de chanson. (Composition, arrangement, édition sonore, mixage et mastering).

-la postproduction. (Composition, arrangement, édition sonore, bruitage, synchronisation, mixage et mastering).

Tarif
J'offre tout mes services à seulement 25$ de l'heure. Ce qui peut être considéré comme un prix d'ami dans la profession. Pourquoi 25$? Parce que bien que je sois qualifié professionnellement et que j'aie 17 ans de pratique et d'études derrière moi, je ne travaille malheureusement pas dans un environnement totalement insonorisé pour le moment. Donc je ne me permets pas de demander davantage.
Il est possible de discuter d'un prix forfaitaire plutôt qu'à taux horaire pour un travail de composition/arrangement, de postproduction ou de réalisation de chanson. Pour une compagnie de jeux vidéo ou un producteur de film, vous pouvez me proposez le prix que vous offrez habituellement à un compositeur pour un projet. Pour un particulier, tenant compte des services spécifiques que vous me demandez, le temps approximatif nécessaire pour compléter le travail après que vous m'ayez décrit en détails votre projet et de vos moyens financiers possiblement limité, je peux en arriver à un prix fixe personnalisé et équitable pour les deux parties. Il suffit d'en discuter au tout début avant la signature de l'accord contractuel.

Méthodes de contact
Si vous souhaitez faire appel à mes services, vous pouvez m'envoyer un message à partir de la page
Contact
pour me décrire en détails la tâche que vous souhaiteriez que j'accomplisse pour vous. Je m'efforcerai de vous répondre rapidement et je vous confirmerai si j'ai du temps dans l'immédiat pour faire le travail. Si vous êtes un ou une interprète désirant travailler sur la production de votre chanson originale avec moi, je vous demanderais d'ajouter, dans le message, un lien Internet vers une de vos prestations audio ou vidéo (par exemple sur youtube ou votre propre page d'artiste) pour que je puisse entendre votre performance vocale.
Si je vous réponds que je suis prêt à travailler avec vous, alors les méthodes pour discuter peuvent être par courrier électronique (Gmail, Outlook etc.) ou par messagerie instantané (Skype, facebook etc.) L'échange de fichiers volumineux peut se faire avec le site gratuit et très simple d'utilisation "Wetransfer". Si vous habitez dans les environs d'Amos (Canada, Québec, Abitibi), il peut être possible de se rencontrer en personne chez moi dans mon studio maison ou de se donner rendez-vous à un autre endroit (compagnie, endroit publique). Après avoir répondu à toutes vos questions supplémentaires et que nous ayons élaboré sur la tâche à réaliser et si vous êtes tout à fait intéressé, alors je vous enverrai le contrat.

Contrat
Dans l'intérêt commun, je crois nécessaire de clarifier, au départ, tout les détails d'une entente de services et de m'assurer que mes clients sont prêts à respecter certains points comme je suis prêt à le faire de mon côté. Ce contrat ne vous prendra qu'une minute à lire.

Il est bien sur possible de me proposer une autre forme de contrat que celui que je vous décris brièvement au paragraphe suivant si par exemple, vous êtes une compagnie de jeux qui souhaite faire appelle à moi pour le score d'un jeu et que vous avez une autre forme de contrat.

Lorsque nous nous mettons d'accord, nous signons le contrat en personne ou je vous envois un contrat virtuel explicite par e-mail, que j'aurai signé et que vous devez lire et signer. Je recevrai alors votre copie signé dans ma boite de réception. Ce contrat vous engagera à me payer mon dû à la fin du travail et à ne pas décider à la dernière minute que vous n'êtes plus intéressez à le recevoir alors que j'y aurai mit plusieurs heures ou même plusieurs dizaines d'heures d'efforts. Dans ce contrat, je m'engage, pour ma part, à vous envoyer le résultat final, dans l'état que vous le souhaitiez au départ aussitôt que j'aurai reçu mon payement. Pendant les étapes menant à la fin du travail, il est tout à fait possible que je vous envoi des échantillons non-finals pour avoir votre avis sur le développement. Je m'oppose totalement à ce que ces échantillons incomplets soient exposés à quelque endroit que ce soit sur le web ou ailleurs.

Remise du travail complété
Lorsque le travail est terminé, je vous le fait écouter avec moi en personne ou en privé sur mon profil SoundCloud. Si vous êtes pleinement satisfait du résultat, vous pouvez me payer en utilisant Interac (si vous êtes canadien. Dans ce cas je vous envoie ensuite la facture par e-mail) ou je vous envois un e-mail de facturation avec paypal. Après avoir reçu votre payement, je vous envois le résultat final (souvent un fichier audio ou MIDI) avec "wetransfer". S'il est possible de se voir en personne, alors j'accepte les chèques en devise canadienne et je peux vous remettre le résultat en main propre sur un disque.

Après le travail remis
Il est toujours possible de communiquer avec moi plus tard si vous avez perdu votre copie du travail. Je pourrai vous l'envoyer à nouveau car je n'égare jamais aucun projet sur lequel j'ai travaillé. Je garde toute les sessions de travail Cubase, Pro Tools, les fichiers audio d'enregistrement, les masters et j'archive toutes mes conversations professionnelles par précaution. J'espère toujours rester en bons termes avec les artistes et clients avec lesquels ou pour lesquels j'ai travaillé. C'est pour cela que je m'efforce d'être clair et de donner un maximum d'informations à mes clients dans notre intérêt commun.

Partage des redevances (composition, écriture et édition)
Les redevances dont je parle ici est l'argent qui est perçu par les sociétés de gestion de droits d'auteur et qui nous est remise lorsque notre œuvre joue dans des lieux publics. Cela n'a rien avoir avec le tarif que je vous demande mais doit être prit en compte lors de l'enregistrement de l'œuvre dans une société de perception lorsque je vous aurez remis le résultat final. Il faudra d'ailleurs se mettre d'accord sur le partage des redevances avant la signature du contrat. Pour de plus amples informations à ce sujet, vous pouvez vérifier au près de la société de gestion des droits d'auteur de votre pays. Je garde les droits qui me reviennent équitablement sur ce que je réalise. Si je réalise avec vous une chanson, que je compose entièrement la musique et que vous écrivez entièrement les paroles, alors le partage ce fait habituellement 50/50 composition/écriture. S'il y a un éditeur impliqué alors le partage ce fait en trois. À noté que les redevances pour l'interprétation sont perçu par une société de perception et de distribution des droits des artistes-interprètes et n'entre pas en compte dans le partage pour les droits d'auteurs.

Mot de la fin
Je m'engage à être attentif aux directives et critiques que vous me donnerez au cours de la réalisation du travail afin de le mener à terme avec rigueur comme j'ai toujours l'habitude de le faire.

Espérant réaliser de grandes choses avec vous,
Anthony